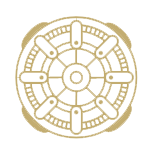 ---
The production of three-phase, alternating current induction motors began in the factory in 1894. From that time, it would be difficult to find in the areas of industry and electric traction where the increasingly state of the art series engines or unique mainframes of the Ganz Transformers and Electric Rotating machines Ltd. are not used.
Through the 90's we have developed more advanced motors with decreased total weight, increased efficiency and low noise levels in order to satisfy the actual needs of the market and all conditions of the industrial application and to conform to IEC, NEMA, ATEX and EAC standards.
Our main products are slip ring and cage induction motors (from 450 mm up to 1400 mm frame size) but generators with similar frame limits are also within our production scope. In addition, we are able to manufacture rotating machines that are above the mentioned frame size.
Besides supplying the motor itself, we provide our machines in package with starter equipment of internationally claimed manufacturers (rotor resistance starter, soft starter).
We provide our cage motors for being suitable for variable frequency drive duty.
One of our traditionally proved strengths is the ability to design and manufacture motors that are totally interchangeable with other motor manufacturer's products.
Through long-term framework contracts, we are a permanent supplier of OEM companies (GE, Bentec).
We look back on decades of manufacturing history with reputable manufacturers such as Bombardier, Andritz, Nidec, or Leroy-Sommer.
One of our recent development is a brand new designed, two-pole compact motor series offered for starting of gas turbines and pump drives.
We have a long history of experience in manufacturing high voltage motors for 3rd and 4th safety class earthquake-proof nuclear power plants within Hungary and worldwide as well.
Power: up to 70000 kVA (70 MVA)
Number of poles: 4-30
Voltage: up to 15 kV
Cooling mode: IC81W7, IC86W (water cooled), IC01 (air cooled)
Power: up to 25000 kVA (25 MVA)
Frequency: 50 Hz, 60 Hz
Voltage: up to 15 kV
Cooling mode: IC81W7, IC86W (water cooled)
Power: 1000-15000 kW
Number of poles: 2-16
Voltage: up to 15 kV
Frame size: 500-1400 mm
Cooling mode: IC81W7 (water cooled), IC611/IC01 (air cooled)
Power: 1000-12000 kW
Number of poles: 4-16
Voltage: to 15 kV
Frame size: 500-1400 mm
Cooling mode: IC81W7 (water cooled), IC611/IC01 (air cooled)
Our machinery:
FTA630Hv6 : 1500 kW / 11 kV / 6 poles
FTA560Es6 : 1200 kW / 11 kV / 6 poles
FBAO909X6 : 5500 kW / 13.8 kV / 6 poles
FTA800Hs6 : 4000 kW / 13.8 kV / 6 poles
Our machinery:
FRC560Hx4 : 1800 kW / 11 kV / 4 poles
FRC630Hu4 : 3000 kW / 11 kV / 4 poles
FRC710Hw4: 4250 kW / 11 kV / 4 poles
In the picture:
FTA710K4: 3100kW / 13,8kV / 4 poles
In the picture:
FTCp710G4: 4000kW / 13,8kV / 4 poles
In the picture:
FVDZ1126L22: 3300 kW / 6 kV / 22 poles
In the picture:
FRC450Hm8: 850kW / 0,69kV / 8 poles
In the picture:
FHA710Hm10: 3000kW / 6kV / 10 poles
In the picture:
ONv 4250×1500/16: 69MVA / 11kV / 16 poles
PRESENT IN OVER 30 COUNTRIES
Our machines are utilized in several countries of the World
Hungary | 674 pc
Poland | 71 pc
Italy | 64 pc
Chína | 3 pc
Hungary | 734 pc
Germany | 490 pc
Egyt | 136 pc
Turkey | 87 pc